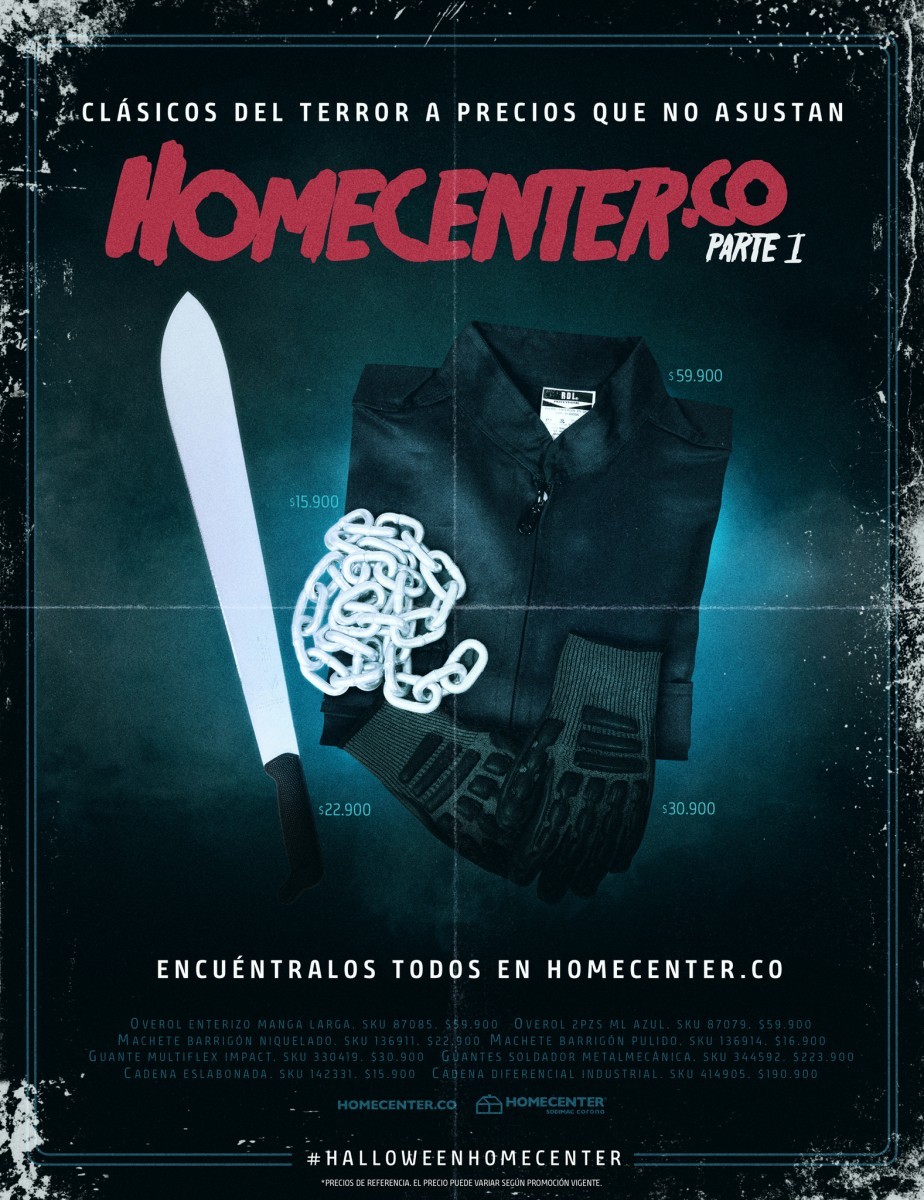 Tell us about your role in the creation of this work.
Hi, I am Andres Salamanca, from McCann Colombia and I am the creative director of Horror Catalogue, an idea developed for Sodimac. I am talking on behalf of my creative team: Julian, Will and Leonardo.
Give us an overview of the campaign, what is it about?
The Horror Catalogue is the Homecenter campaign for Halloween. It is a tribute to the classic horror posters, recreated only using our products. The campaign was part of the Halloween conversation in an organic way (TT during 7 hours), while at the same time, telling Colombia the immense variety of options they can find in Homecenter; options that work even to dress up or celebrate a day as iconic as this.
The campaign is composed of a strong digital action on Instagram and Twitter, advertising in the store's food court, flyer give away at the points of sale and a non-traditional advertising on some Cinemark theatres of the city.
All, gathered under a single hashtag: #HalloweenHomecenter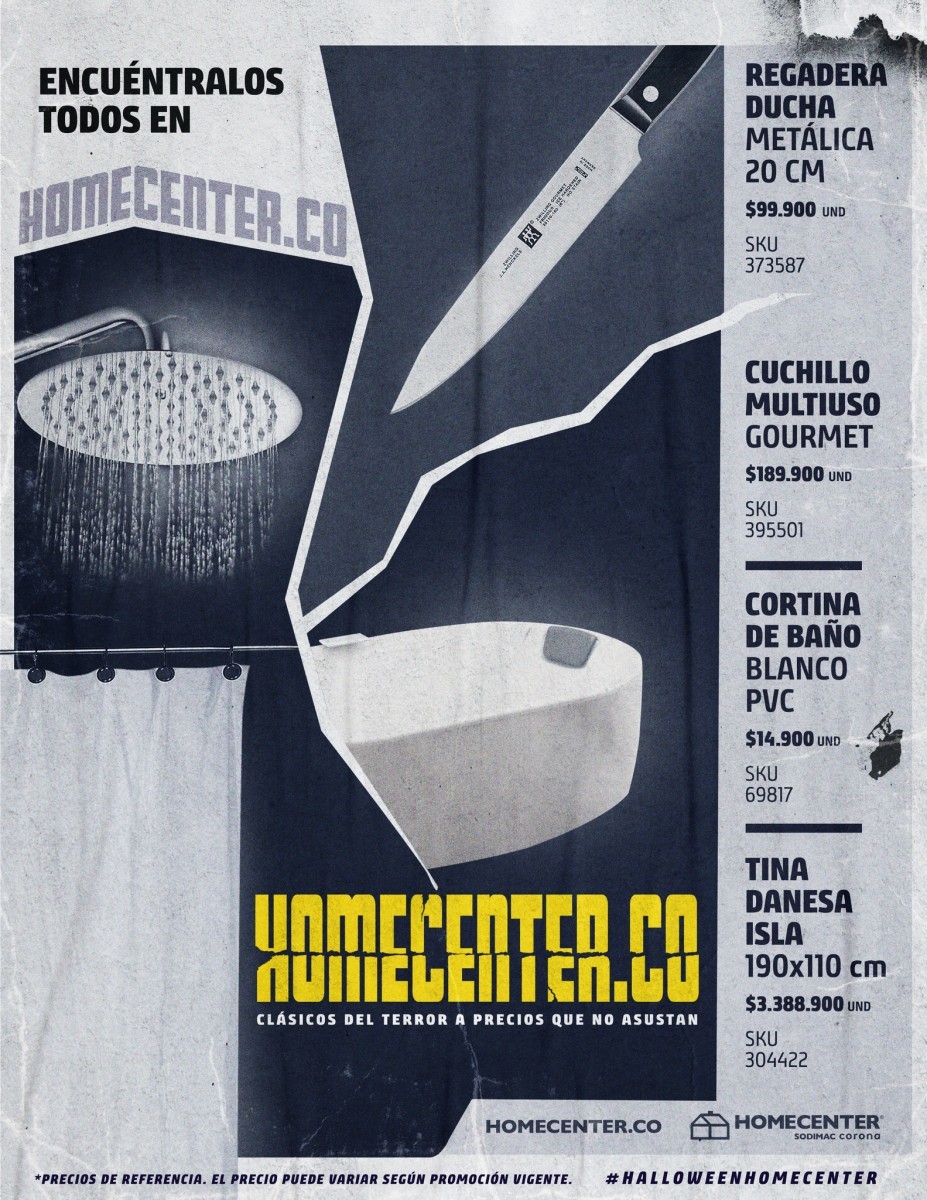 Tell us about the details creative brief, what did it ask?
Sodimac asked for an action to be part of the conversation during Halloween and to show people there are many more options in our stores than they think.
Which insight led to the creation of this piece of work?
We thought: "If we do actually have an option for everything in our stores, what if we recreate classic horror movies posters using only our products?". Immediately we started looking for famous movies posters and realized it could really happen.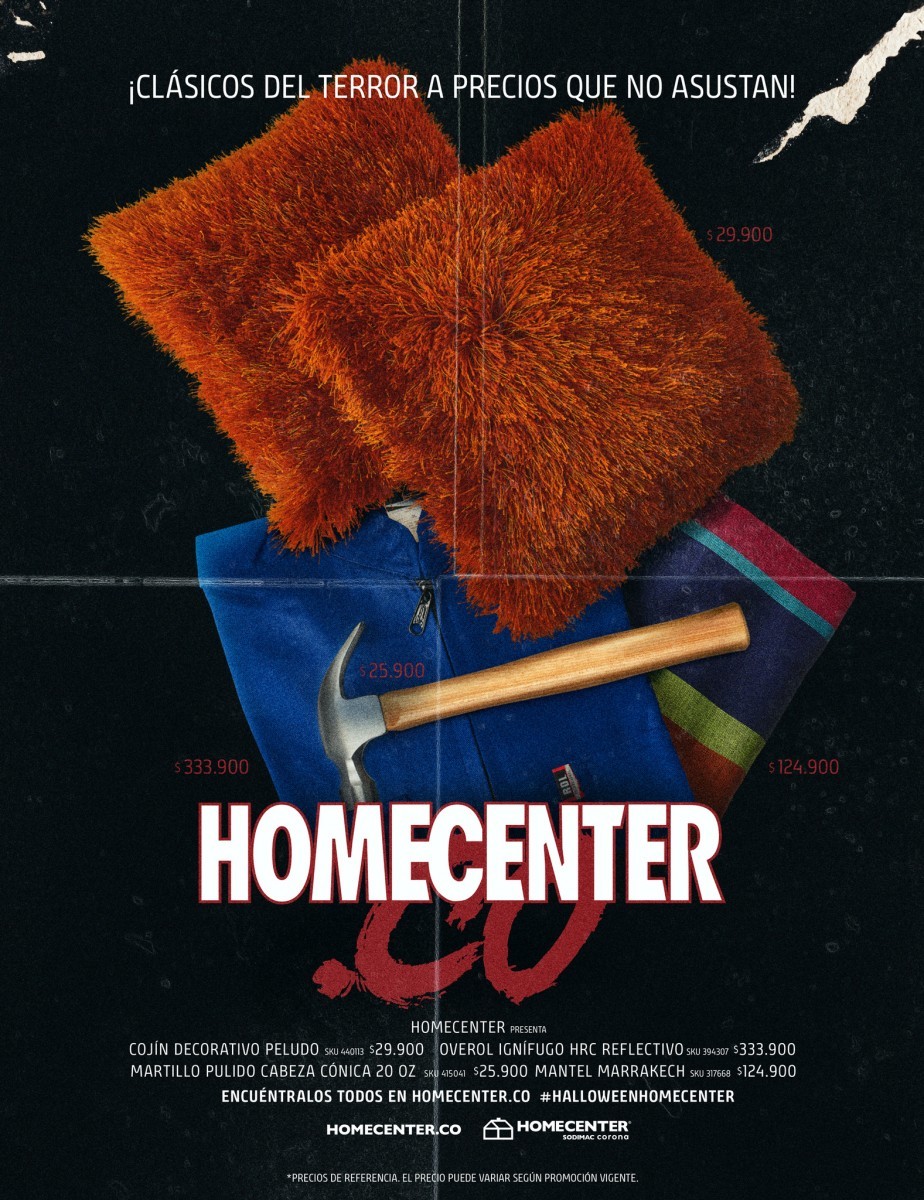 Can you share with us any alternative ideas (if any) for this campaign? Why was this idea chosen?
To be honest, we focused on this one as the whole creative team believed in it.
What was the greatest challenge that you and your team faced during development.
As always, you don't know how people is going to react. So, the biggest problem was to be sure we got an answer for everything in case people took it the wrong way.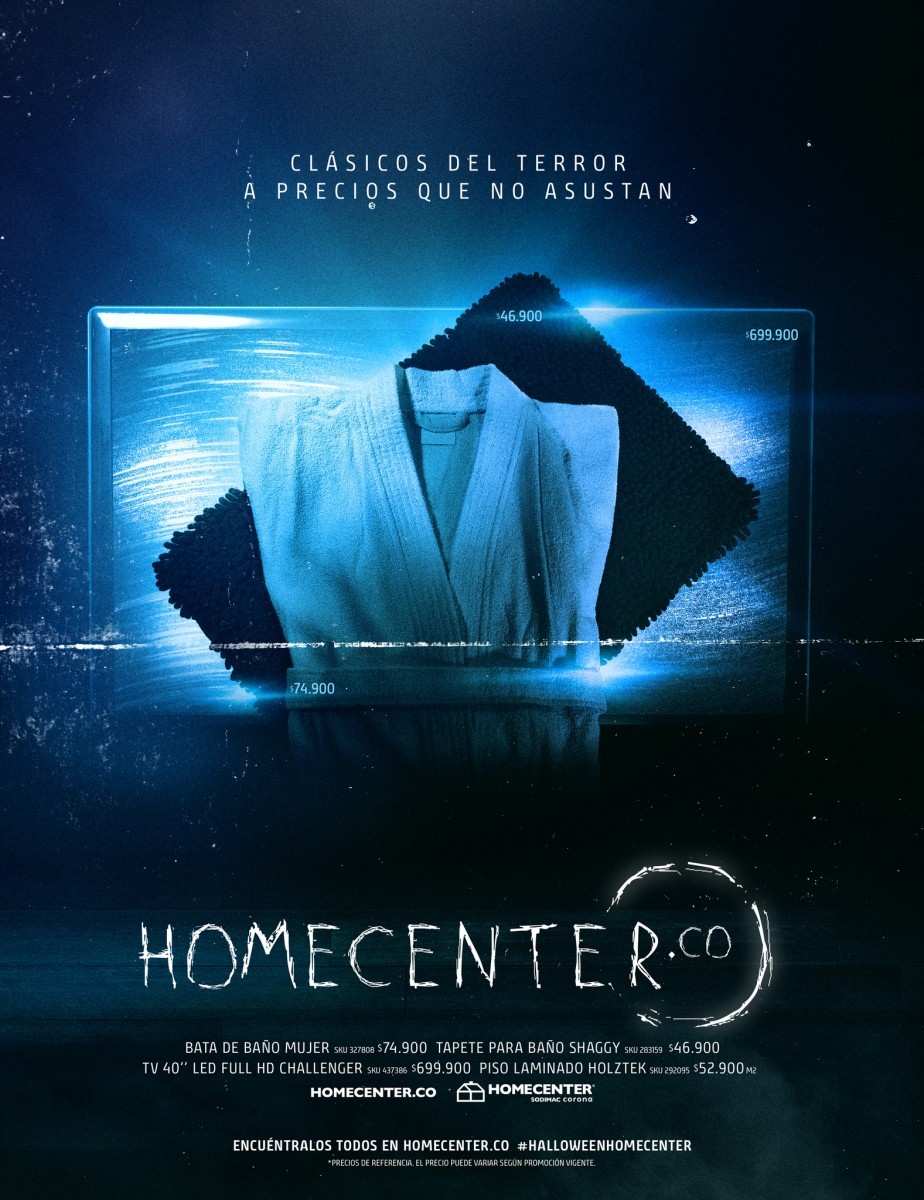 What did you enjoy most about seeing this campaign through? Did you learn anything new from the experience?
Now more than ever, we have to make a great effort to make our brands part of the conversation. And that is not possible if we continue making advertising just for selling and not for creating strong tales for our brands. And you can do that always, even during Halloween night.
Where do you see this campaign going in the future?
Right now, I am glad this campaign is already in AdForum. Thanks for that.